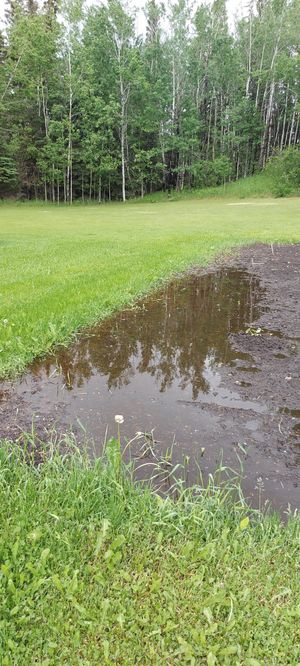 Rainy days - many in a row!  Over 3 inches came down and the thirsty ground is now saturated, leaving puddles and rivulets everywhere.  The crops and gardens were mostly in, and desperate for moisture, so we are truly grateful for the abundant showers of blessing.  It got me thinking…. 
Essential for life.  Essential for growth.  Essential for survival. 
Water falling, flowing, filling, flourishing. 
We cannot do without it. 
And, we cannot do without the Living Water – Jesus. We might try to, but inevitably we run dry.  And, inevitably, the reservoirs of this world prove empty, unable to slake our deepest thirst.  We were designed with bodies that are about 60% composed of water, illustrating the even greater need for the Living water our spirit and soul requires.  That only comes from one Source.  If we come empty and seeking, He pours into us of His Spirit, His life, His nature and His truth.  He fills us with the ever-renewing supply from the River of Life.  From the well that will never run dry.  
We never have to go thirsty…really that is our choice if we do.   It is freely available, yet so many refuse it completely.  And so many others of us don't take full advantage of this ultimate renewable resource! Every day, every moment….we can drink of this life-sustaining flow that refreshes, revives, empowers and satisfies.  Come to Jesus with your empty cup and let Him fill it.  Then pour it out for others and continue to let Him cascade over you to be constantly replenished.  It is to be shared.  Drink deeply of His presence and watch the growth that is certain to come.  Fill your heart, mind and soul with His living words, His unceasing love and His overflowing Spirit.  Give thanks for this unspeakable gift, and know that as sweet as it is, this is but a taste of what eternity holds. 
May you experience anew His life-giving water today!  And let it rain! 
John 7:37 (NLT) Anyone who is thirsty may come to me!  Anyone who believes in me may come and drink!  For the Scriptures declare, "Rivers of living water will flow from his heart." 
John 4:13 (NIV) Jesus answered, "Everyone who drinks this water will be thirsty again, but whoever drinks the water I give them will never thirst.  Indeed, the water I give them will become in them a spring of water welling up to eternal life." 
Revelation 22:1,2  (NIV) "Then the angel showed me the river of the water of life, as clear as crystal, flowing from the throne of God and of the Lamb down the middle of the great street of the city.  On each side of the river stood the tree of life, bearing twelve crops of fruit, yielding its fruit every month.  And the leaves of the tree are for the healing of the nations."